Message from the Basileus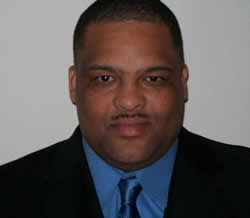 Greetings,

Welcome to Omega Psi Phi Fraternity, Inc. – Theta Chi Chapter. Our chapter was established on February 1, 1955 and bound by our four Cardinal Principles (Manhood, Scholarship, Perseverance, and Uplift), has enjoyed 62 years of dedicated service to the Prairie View Community and Northwest Houston Area.

Brothers if you are in the Houston area and would like to visit Theta Chi, we meet every second Friday night at 7:00 PM at 2615 Calumet St at the Frat House. Come out and fellowship with the brothers!!!
We, the brothers of Theta Chi, invite you to visit our website often to keep up with what the chapter is doing. Check the event calendar frequently; read our history, look at the various committees and learn about our social action programs. Browse our Photo Gallery to see pictures of our community and fraternal events and visit our Social Media pages. 

Thank you for visiting Theta Chi Chapter's web site and we hope you come back again soon.
Bro. Adam Frank
13 Rho Theta 98
LM #6739